Beautiful Skin Starts Within
Schedule Now
Our Promise
At Val's Holistic Skin Care, we are devoted to delivering noticeable, long lasting results using a forward thinking approach for all your facial skin care needs. Holistic treatments combined with internal support help resolve skin issues at the root level, while preserving the health and vitality of your skin over a lifetime. Achieve glowing, clear, healthy skin from the inside out, for good.
Affordable Membership Plans
It's simple, choose your membership plan, book your facial treatments, save money, and most importantly, give your skin the long term support it deserves. Being a member is free, and as a bonus, you will get a 10% discount on any additional skin care services not included in your plan. Monthly memberships require a minimum 4-month commitment, but we are sure that you'll find the savings and the perks well worth it! Scroll down to see what plans we have available.
*Discount will only be applied to regular priced skin care services.*
*Memberships are non-transferable.*
~Benefits of Monthly Facials~
Deep Cleansing for clear skin
A better, deeper cleanse than the one you do at home – a cleansing facial will help your skin get rid of oil buildup, toxins and dirt from your everyday environment, thoroughly removing all the bacteria that could cause skin issues like acne and acne marks, whiteheads and blackheads. A good exfoliation such as a peel or microdermabrasion will remove dead skin cells from the surface of your skin and unclog your pores, allowing the absorption of other products. This will also make your skin look and feel softer and smoother, making your makeup blend easier and look better.
Anti-Aging
Facial treatments can help slow down the aging process and prevent the appearance of wrinkles. Massaging your face with anti-aging creams, oils and serums will immediately increase the blood circulation and oxygen flow, which promotes collagen production and enhances the elasticity of your skin. This leads to a reduction of fine lines and wrinkles and preventing their appearance. Going a step further by adding other skin care treatments, like, Microcurrent, Peels and Microneedling can drastically improve the skin.
Skin Rejuvenation
A lot of people walk around with a dull complexion because they do not get regular facials and they do not have a propper at home skin care regime. Exfoliation by means of chemical and/ or mechanical, extraction, massage, steam and mask application during a facial treatment lead to skin rejuvenation, or in other words – a fresh, renewed skin. This improves the appearance of the skin, giving it a healthy, radiant glow and balanced complexion.
Relaxation
Facial treatments and facial massages are great for relaxation, relieving stress and balancing your mind. Just like your body, your facial muscles need a massage and most facial treatments include one. The boost in circulation you'll get will stimulate the lymphatic vessels and detoxify your skin, making it look healthy and youthful.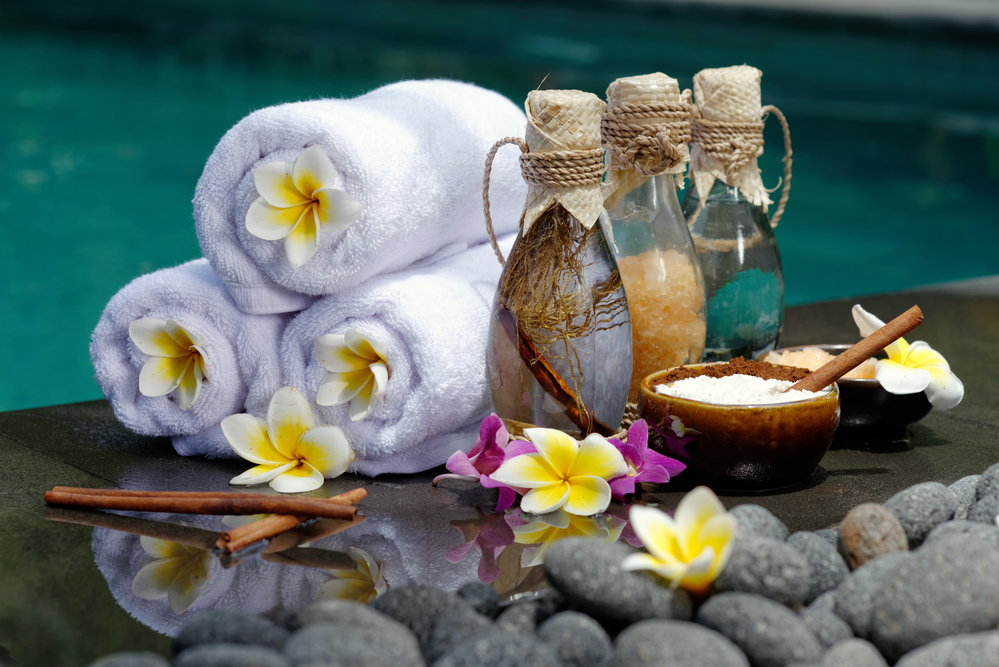 Beyond Balance Facial $60
Customized to your specific skin type/condition, this 45 minute treatment helps to refresh your skin and provide essential nourishment and protection that your skin needs. Personalized treatment includes cleansing, enzyme exfoliation, mild extractions, treatment mask, and a luxurious facial massage.
Detox Facial $99/$125
If you have acne, blackheads, white heads, clogged pores and/or you've never had a facial, this is the best facial to start with for those looking for a deeper cleanse. This 60 or 80 minute facial begins with steam, a deep cleanse and massage to prepare the skin for extractions, which will decongest clogged pores, removing blackheads, whiteheads, and acne. Concludes with high frequency and a calming masque.
Pure Bliss Relaxation Facial $119
Close your eyes and be whisked away to a blissful place while you indulge in this luxurious 75 minute treatment! You'll receive a complete facial, including the neck and decollete and also be pampered with a hand, foot and scalp massage! Perfect gift for a loved one.
Crystal Stone Facial $49/$79
Gua sha is a traditional East Asian and Chinese technique used to invite well-being, circulation and remove stagnant toxin build-up in the body. It is used gently on the skin of the face. Gua means scrape and sha means sand, this practice has been used for thousands of years. Some benefits you may notice are reduced facial tension, smoother fine lines and wrinkles, firmer skin, decreased puffiness under the eyes, plumper skin with a youthful glow. The 25 minute session includes a gua sha facial massage, the 50 minute session includes facial and gua sha.
Diamond Microdermabrasion Facial $75
Diamond tip Microdermabrasion works by removing the top layers of dead skin cells to reveal a brighter, clearer complexion. This 45 minute treatment is combined with a customized mask to suit the condition of your skin, as well as an infusion of post treatment serums, filled with skin-loving nutrients. You will notice improvement of dull and rough skin, smoother makeup application and fresher, younger looking skin.
Ultrasonic Facial $59
Even the most sensitive skin will benefit from this 45 minute treatment. The application of ultrasonic frequency is used to increase cellular turnover, plump up and smooth out fine lines and wrinkles, tighten and tone skin, relieve puffy eyes and fade dark eye circles, with no downtime, redness or pain.
Ultra-Derm Facial $119
Two treatments in one! This 60 minute treatment starts with Microdermabrasion, by removing dead cells from your outermost layer of skin, microdermabrasion promotes new cells to regenerate more quickly than they would ordinarily, followed by ultrasonic; The inaudible, high-energy ultrasound waves penetrate into the deep layers of the skin, heating the tissues. This creates a controlled micro-injury which stimulates the body's natural healing mechanisms to ramp up collagen production. The result is clear skin that looks firmer, more toned, and more youthful.
*Replace Microdermabrasion with Dermaplaning for sensitive skin*
Glow on the Go $40
A 30 minute hydrating boost , or quick maintenance. Great for pre- or post-travel, taming a minor skin issue, or a little relaxation. Does not include extractions.
Microcurrent Facelift $89
Take your face to the gym! Microcurrent uses low-voltage electricity to stimulate muscle, ATP cell growth, and collagen development in the dermis on the face. Microcurrent facials tighten and smooth the muscles and connective tissues in the face by increasing cellular activity, and have been shown to also reduce forehead lines! This treatment usually takes about 45 minutes.
Microneedling facial $105
The microneedling procedure uses a handheld device with fine needles to create micro-injuries to the skin, which trigger the body to produce new collagen. This 45 minute skin rejuvenation procedure can improve the appearance of acne scars and surgical scars, smooth lines and wrinkles, reduce enlarged pores, even out skin discolorations, and fade stretch marks.
Dermaplaning $79
A unique exfoliating treatment which is a good choice for those with fine facial hair, very sensitive skin, redness or rosacea, or visible facial veins. Helps improve skin care product absorption and smoother makeup application. The benefits are dewy skin, faster cell turnover, and a smoother texture. This service can be combined with a chemical peel for a more drastic result. Allow 45-50 minutes for this treatment.
TCA Chemical Peel for Face $99
With a TCA Peel, you will notice improved skin tone, texture and clarity. Trichloroacetic Acid is also beneficial for gradually removing unwanted freckles, scars, acne, clogged pores, wrinkles and fine lines. Increase in collagen and elastin production. Allow about 45 minutes for this treatment.
Gylcolic Chemical Peel $80
Glycolic acid soaks deep into the outer layer of skin, effectively breaking down the bonds that hold together the outermost dead, tired, skin cells to reveal the younger, fresher skin underneath. Glycolic acid application can also visibly reduce pore size, enhancing your skin's overall tone and texture. Allow 30 minutes for this treatment.
Salicylic Acid Peel $80
Salicylic acid peels are particularly helpful for treating acne, blackheads and making large pores look smaller. Salicylic acid is a strong comedolytic, which means it helps unclog pores. Regular salicylic acid peels can help improve both inflammatory acne and comedonal acne and will also brighten your complexion. Allow 30 minutes for this treatment.
*For peels on the body, price to be determined with consultation*
Body Detox Treatment 99+
If you have body acne, blackheads, white heads and clogged pores this is the treatment is for you! This 60 minute treatment begins with steam and a deep cleanse with massage to prepare the skin for extractions, which will decongest clogged pores, removing blackheads, whiteheads, and acne. Concludes with high frequency and a calming masque.
Add on to any treatment
Scalp & Hand Massage $15
Algae Hydrojelly Masque $15
High Frequency $10
Red Light therapy $25
Microcurrent $40
Nano Refinement Infusion $30
Dermaplaning $35
Eyebrow Tint $20
Eyelash Tint $25
Brow/Lash tint $40
Book appointments online at
https://www.schedulicity.com/scheduling/VHS6WT
Call/Text 407-223-5236
or submit your questions and/or appointment requests at the bottom of this page in the "Contact Us" section.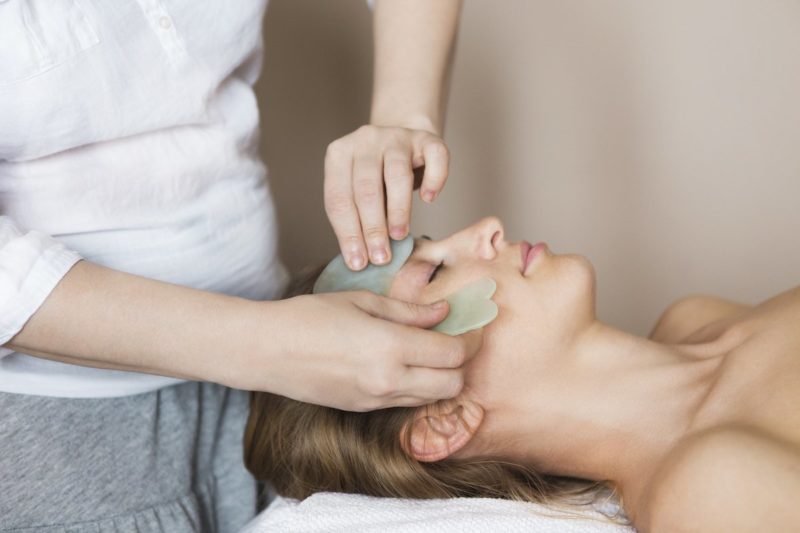 Meet Valerie
Valerie believes in a holistic approach to life, including skincare. By considering the underlying causes for imbalance, she works to rejuvenate and strengthen the skin while focusing on the entire self. Valerie has always had a passion for holistic health and natural healing; In November of 2011, she completed a Full Specialist Esthetician and Massage Therapy program at Aveda Institute of Orlando. Since then, she has attended many classes, tradeshows and workshops, as well as consistently connecting with other professionals in the wellness industry to further broaden her knowledge of skin care, as well as, a holistic approach to life, by all means.
"I had the most amazing experience with Valerie. I had the dermaplaning done and she was so nice and professional the entire time. Took her time to explain everything being done and all the benefits to expect. We talked a lot about my facial issues and recommendations. I will definitely be going back very soon!"
-Joann Gonzalez-

"Had the opportunity to get this amazing ultrasonic facial from Valerie.
I had never done this before. Obviously I was full of apprehensions and concerns. I have pigmentation on my forehead.
Valerie put me at ease by answering every question in detail. Hats off to her patience and understanding".
Her knowledge of Holistic Science keeps her away from unnecessary chemicals. My skin was soaking under the pleasure of Ginseng, Rose water etc.
The facial gave me immediate results.
Seriously I did not expect much when I signed up. Well those dark spots are there for 15 something years. They have turned light. My face looks fresh even at the end of a tiring day.
I am heading back for my next visit.
Anyone reading this wants to know more of my experience, I will be more than happy to tell you."
-Sonu Swamy-

"My daughter was suffering from severe acne and nothing seemed to be working. I started bringing her to see Valerie and even after her first treatment, there was a significant difference. She informed us about how certain food can actually trigger acne, eliminating those foods and getting monthly facials has cleared up her skin. We are forever grateful!
-Kim L.-